Are you the ultimate Disney fan? If so, you may be wondering if you should join D23, the official Disney fan club. While the Gold levels of the club offer many perks, including exclusive events, discounts, collectible gifts, and more, you may be asking yourself if a D23 Membership is worth it. Today we're unpacking the details to help you decide.
What's Included with D23 Membership
General Membership (free) includes the weekly FanFare digital newsletter and "access to D23 exclusives". These exclusives are unremarkable; you're essentially signing up for newsletter access. Currently, a 10% discount to the Disney Institute and a 23% discount for Citizen Watch are offered. But, not much else. Consider any future offerings a bonus.
Gold Membership, Individual ($99.99/year + shipping and handling) includes one personalized D23 Gold Member card and certificate, access to D23 events of your choosing (subject to availability; they can sell out fast!), exclusive discounts, including a D3 Expo ticket discount, and 10% off Shop Disney orders over $50, a Gold Member Collector Set, and a quarterly subscription to Disney Twenty-Three magazine.
Gold Membership, Duo ($129.99/year + shipping and handling) includes two personalized D23 Gold Member cards and certificates, access to D23 events of your choice for two people (subject to availability; they go fast!), exclusive discounts, including D3 Expo ticket discounts, and 10% off Shop Disney orders over $50, a single Gold Member Collector Set, and a quarterly subscription to Disney Twenty-Three magazine to be shared. Membership can be split between anyone, including friends and family, and while you do not need to reside at the same address, you will need to share the magazine and gifts.
Occasionally, and for limited periods, D23 Memberships have been discounted by 30% for Walt Disney World Annual Passholders. While this discount is rare, it's important to look out for it if you're already paying for an Annual Pass. However, it's not something we would count on, as we don't know if it's something Disney will offer again.
Now, let's break down the discounts and offerings associated with Gold Memberships.
Exclusive D23 Membership Discounts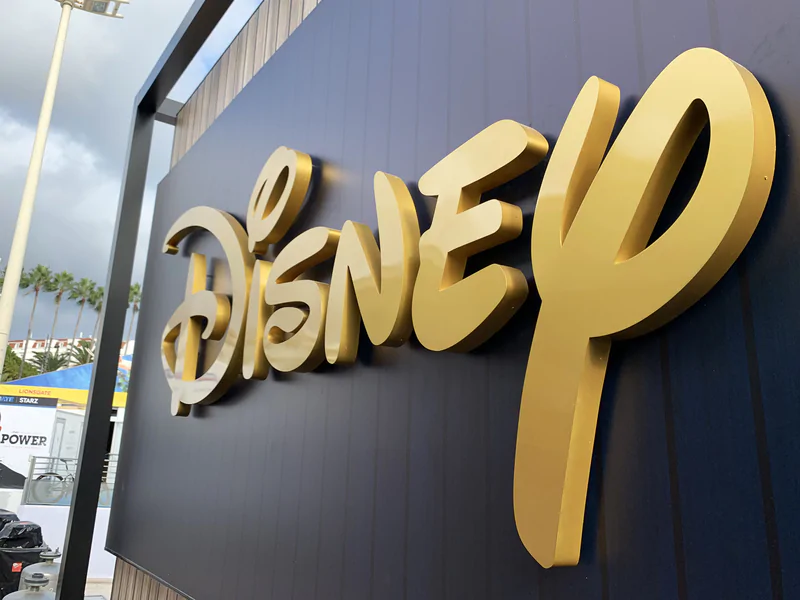 D23 Gold Membership, both Individual and Duo, offer discounts at select retailers, hotels, and museums. These include everything from 10% off at Alex and Ani in Disney Springs to 50% off admission for the Walt Disney Hometown Museum and up to 20% off the Wyndham Garden Lake Buena Vista at Disney Springs. A complete list of discount offerings at such establishments can be found here.
Additional offers, like discounted multi-year Disney+ memberships, were offered previously, but this was when Disney+ was in its infancy, and we wouldn't expect comparable offers for the service going forward. However, that doesn't mean that exciting new offers won't be available in the future.
D23 Exclusive Events and Perks
One of the most exciting perks of a paid D23 Gold Membership is access to exclusive events. While Disney has tried to be more inclusive in pop-up event locations scattered throughout the US, you will have the best chance of getting your money's worth if you live in California or Florida and can easily access events when offered. D23 events are incredibly popular; tickets sell out quickly, especially for holiday events and Official Studio Tours. While these events are technically open to General Membership holders, they sell out before that happens. If you're serious about events, you'll need a Gold Membership.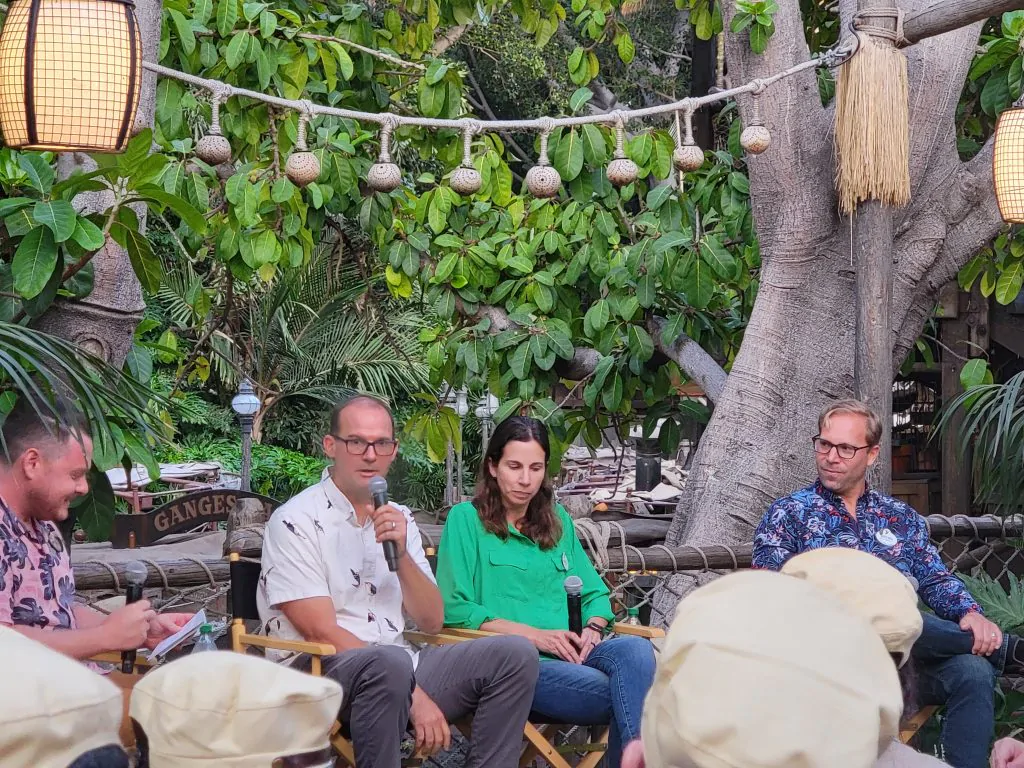 In addition to events, Disney offers perks like ride preview access if an attraction happens to debut or refresh during your membership year. We most recently saw this with early access to Guardians of the Galaxy: Cosmic Rewind in EPCOT, which proved widely popular.
Interested in attending D23 Expo? A Gold Membership provides you special access and discounts, too.
We've also seen surprise perks like movie theater tickets offered to select members. While we can't guarantee any particular benefit, we recognize the value of these perks and want you to be aware of them.
D23 Gold Member Collector Sets
Each year, D23 Gold Members receive a Collector Set, which changes annually. The sets are exclusive and only available to Gold Members. They can range from watches to pin sets to lunch boxes and anniversary-themed sets, which are highly coveted. This year, it's a seven-piece pin set complete with passport, aviator Mickey pin (obsessed!), and luggage tag.
The 2022 set is adorable and features pins of Disney parks around the world and the Disney Cruise Line. Click here If you'd like to see the 2022 D23 Gold Member Collector Set for yourself.
While the Collectors Set is a surprise each year, the effort that Disney puts into their offerings is apparent. Most members report enjoying their annual 'gifts,' with some years receiving more love than others.
Disney Twenty-Three Magazine
If you enjoy reading printed publications, you'll likely love receiving Twenty-Three Magazine. Its glossy pages hold exclusive content, interviews, and photos that you won't find anywhere else, at least not all in one place. It's a Disney fan favorite, gorgeous, and ultimately coffee table worthy. However, if you prefer to get your Disney fix from online sources and aren't one for print media, you won't get as much out of it beyond aesthetics, even though that's reason enough.
To help you gauge your interest using current examples, highlights from the Fall 2022 issue include features on Hocus Pocus 2, Pinocchio, TRON, a celebration of EPCOT's 40 years, and a look inside Walt Disney's private plane.
Altogether, the magazine is stunning, and the seasonal, quarterly issues serve as collector's pieces for Disney fans who love reading about the behind-the-scenes magic that makes Disney so extraordinary.
D23 Membership Is Worth It
So, what does this all boil down to? Is a D23 Gold Membership worth it? We say yes, albeit with a couple of minor caveats. If you're a diehard Disney fan who is already spending money on things like merch on Shop Disney, and you like to attend events, have access to them, enjoy reading about Disney in print, and love a collector's item, then it's a no brainer. For you, a D23 Membership is totally worth it.
However, it doesn't make sense if you don't think you'd attend a D23 special event and care little about magazines, discount offerings, and collectibles. In that case, we'd recommend signing up for a free General Membership. You can find plenty of valuable Disney content online, and at the end of the day, we believe in doing Disney in a way that fits your lifestyle.
But, if you're on the fence and think you'd like to try it out on a budget, we recommend splitting the cost of a D23 Duo Membership with a friend. You can divvy up the Collector Set and share the magazine while receiving all the same perks of two individual memberships for just under $65 each, which is a considerable savings compared to an Individual Membership.
No matter your membership type, you can't go wrong with D23. If you'd like to sign up, you can find the link here.
Join Club PTM for Free
If you like exclusive Disney stories, you'll love being a part of our crew. At Perfecting the Magic, we're big on delivering engaging and thoughtful content that keeps you in the know. Follow us on TikTok and Instagram so we can stay connected, and you don't miss a second of the fun. Oh, and while you're here, be sure to sign up for our weekly newsletter, too!