The reputation of Gideon's Bakehouse precedes it. Whether it's the accolades they've so deservingly received, their heady romantic aesthetic, or the half-pound chocolate chip cookies that made them famous, Gideon's Bakehouse is known for doing things differently.  
Their newest shop, located at Disney Springs, offers a multi-sensory experience that transports you from sun-soaked Orlando to another realm entirely, leaving us wondering what inspired their work. We needed to learn more.
Join Perfecting the Magic in our exclusive interview with owner and creator Steve Lewis for an illuminative look into the fantastical world of Gideon's Bakehouse.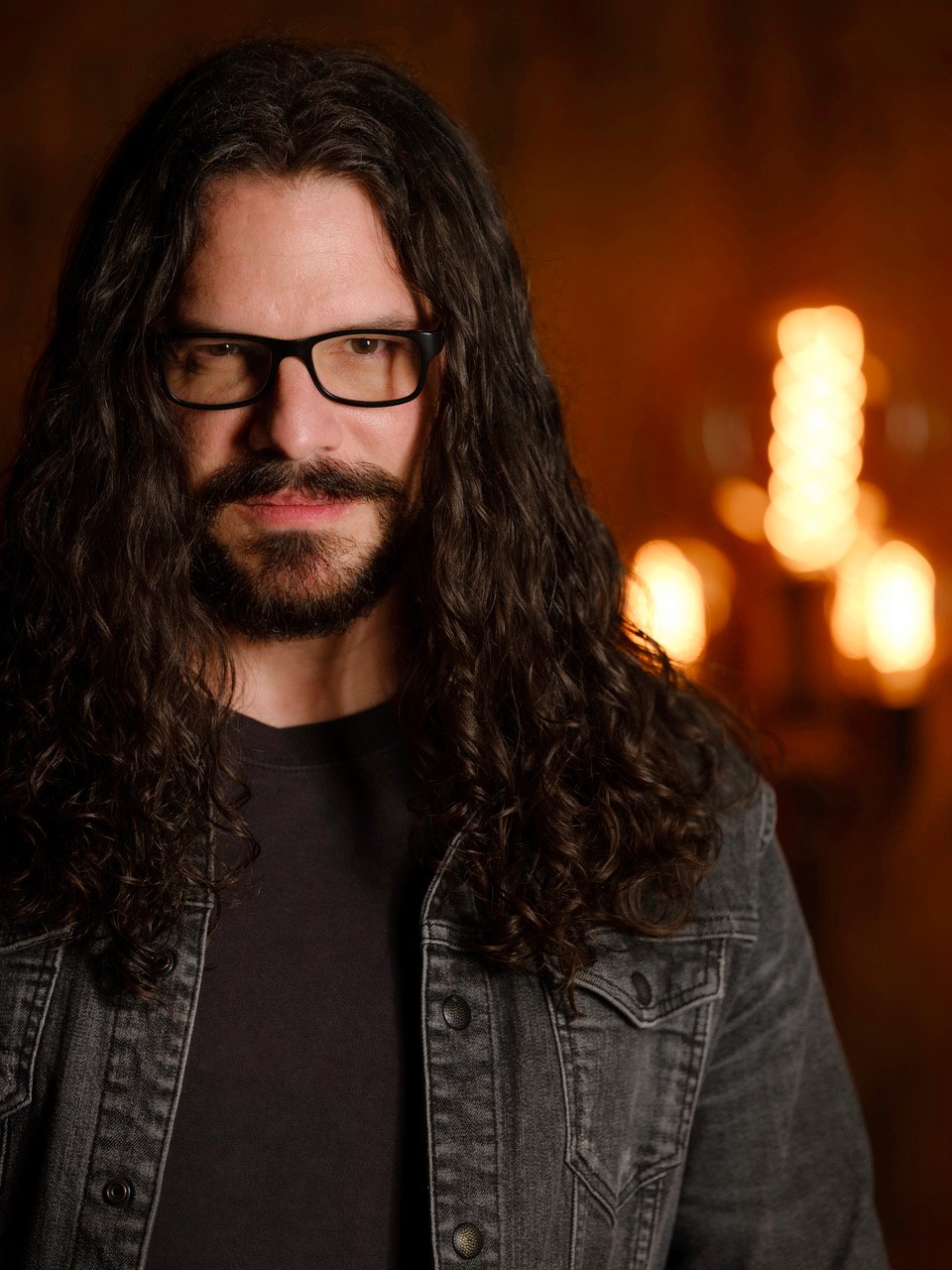 Gideon's Bakehouse Lore states that it 'all started with a book' after you found an antique cookbook from 1898. Can you share more about that cookbook? What sort of recipes were inside?
Yes, I have always enjoyed collecting old books, and a couple of decades ago, I purchased a collection of Victorian-era books at an auction. One of those books was a cookbook dated 1898 that was filled with notes and doodles from what was obviously a young boy who wanted to be a baker. The name scribbled on the back was "Gideon," and that book inspired the name and atmosphere of my bakery. However, the recipes in the cookbook were not the inspiration.
They were all extremely dated, and while I did play around with some of them, most notably a spiced cookie called The Hermit, which was all the rage in the late 1800s, no recipes from the book became part of Gideon's menu. My only obsession at the time was creating my best version of a chocolate chip cookie, and chocolate chips didn't exist at the time that book was published. 
You named Gideon's after the boy's name written on the back of the cookbook. Have you learned anything about his backstory? What do you imagine it to be?
Since the book only offered a first name, I have never been able to research his history. My best shot was searching for bakeries that would have shared his name over the years, but I was never successful. However, I do find old writings and photographs to be mysterious and somewhat haunting by nature.
I feel like Gideon might have been a darkly romantic little soul, much like myself, so the visual evolution of Gideon's Bakehouse has felt very personal and natural for me while remaining true to what I think Gideon might have created. 
The Gideon's Bakehouse vibe is decidedly Victorian. Beyond the cookbook, have you always felt drawn to that period? Can you share more about your design process?
I adore that period, so the direction of Gideon's was an easy choice. I enjoy the age, texture, and beauty of the Victorian era. The idea for the visuals of Gideon's Bakehouse came before I was serious about opening a location. It was just a fun branding exercise that I would often have with my now art director Michael Reyes.
We would ask, "What would this creepy little kids' bakery look like?" Most of our original inspirations came from the artist Edward Gorey and Disney's Haunted Mansion. The first Gideon's even has a chandelier hanging above the cookie case that used to hang in The Haunted Mansion!
The East End Market location isn't as heavy in escapism because it is a very small space but the second location in Disney Springs is the full Gideon's Bakehouse vision come to life.
The first Gideon's Bakehouse opened in 2016, gaining popularity and notoriety quickly. What has that growth been like? How do you manage it?
I started in the East End Market as a pop-up, and Boston Globe came by, writing an excellent article claiming I was the best place in the world to get a cookie. While such a thing can't really be quantified (I typically shy away from being labeled or awarded the "Best"), it certainly helped build national recognition, which fueled local excitement.
The Orlando community has always been fiercely supportive, allowing me to open up doors that would typically be closed to a nobody like me. But growth certainly has its challenges. Everything is still done from scratch by hand, and with the daily demand and year over year growth, I've gone from a staff of about a dozen in the first couple of years to 170 in the snap of a finger.
The first few years were brutal, and it has taken a mental and physical toll on me, if I'm being transparent. The OG location is only 286 square feet, and we sold and made the product in that painfully small space. But eventually, I created an off-site production kitchen and met some fantastic people that have come on board to help me grow and manage the business. It has all taken years and felt like just yesterday at the same time.
I can be too much of a perfectionist, so I've learned how to rely on an incredible team so I can sleep a little bit at night. My goal is primarily to focus on branding, recipe creation, and social media rather than day-to-day staff management and accounting affairs. When required, I will certainly get into those brain modes, but my happiness flows from a creative space.
You opened Gideon's with an $800 budget and no additional investors. What advice do you have for someone who wants to open a business but is afraid of failing?
Why be afraid of failing? Failure is a valuable tool, and I say that with great depths of experience on the subject. If your heart wants it, there is significant worth in taking the risk. Visualize the best possible outcome but also plan for the worst.
Overall, the best advice I can give is not to take advice from others. When you lie in bed at night and create an image for your business, laser focus on that idea. Be sure you put your best out there to be proud no matter how your ideas are received. People will tell you what you should be doing or selling, but all that matters is your vision. Be authentically you. With that, even if you fail, you win.
Gideon's Bakehouse opened its doors at Disney Springs in 2020. That had to be insane. What was that process like?
Oh wow. That question is hard to process. The biggest thing I remember about those early days was trying to normalize the craziest things so you can minimize the anxiety and move on. Example: So many people showed up to the grand opening that the wait to get inside quickly reached 10 hours. You don't have time to celebrate such a thing.
As much as I wanted to be present and appreciate the milestone event, I had to normalize the big moments in my brain to help me manage everything with a level head. But, overall, it was a wonderful process.
The team at Disney has been 100% all-in on the Gideon's vision, allowing me to do things I wouldn't have dreamt possible for such a small local business. My operations manager, Patrick McKinney, was also the project manager for construction and worked tirelessly to get Gideon's built out on a shoestring budget in the thick of the pandemic. He has a ton of experience working with Disney and helped cut down my learning curve. We dealt with little fires daily and big fires regularly.
I spent every penny to make sure things were the best they could be, even if it meant doing something repeatedly until it was perfect. We hired so many people so fast and worked to build a culture in the shop that projected a sense of care and community.
We did a soft opening the week of Christmas which was both amazingly stupid and a perfect idea. I look back on the experience very fondly, even though I admit it took ten years off my life. 
Gideon's Bakehouse is more than a bakery. It's storytelling, theming, dedication, and love. You've called your desserts "emotional" and "personal" and shared your hope that Gideon's provides "an opportunity to create an experience to remember." Can you tell us more about what that means to you?
Firstly, my desserts are personal and emotional to me because baking has always been where I go when I'm sad. It is my stress hobby, and I've always said that the secret ingredient in my cookies are my tears. Baking has guided me through hard breakups, the loss of a pet, the loss of my first business, and my first home. This makes what I do very personal. My desserts have memories as their components. I don't do what I do for capital gain. I do it because it is the only way I know how to express myself fully. Without it, I wither. 
Secondly, Gideon's is no different from when you spend all day cooking a meal for family and friends coming over for dinner. You hope they love the work you've put into the food. You want everyone to laugh, have stimulating conversations, and get to know each other better. You want them to be entertained and inspired by the artistic things you enjoy sharing in your life.
Gideon's Bakehouse is made up of those things, and one can't exist without the other. I try to put my best desserts out there. I want my team to have personal conversations with the guests and not be salespeople. I hope the immersiveness of the building and the character stories we tell entertain you. I want you to feel welcome. I want you to discover new things. I want to build fond memories. 
The care behind Gideon's Bakehouse reminds us a lot of Disney Imagineering. There's a spark to your work with every detail considered. Can you share more about your creative process and what inspires you?
Thank you for noticing. There is an obsession behind every detail of the shop. Most people, for example, are surprised to learn that the books on the shelf are actual Victorian books dated primarily during the 1800s. It took a couple of years to collect them all, but that level of authenticity was crucial to me, even though guests can't pick up a book behind the counter for inspection. The obsession with detail, escapism, and overall guest experience is part of what aligned Gideon's with Disney and opened up a big door for a small business.
I knew what building I wanted out there, and the vision was there from the first conversation. It was easy, in a sense, as if the space already existed, and I just had to uncover its true beauty. I mentioned earlier that I'm not too fond of receiving food awards. Still, I was extremely thrilled to earn a prestigious international design award (the Thea award) for Best Retail Design for Gideon's Bakehouse in Disney Springs.  
The Gideon's Bakehouse cookie recipe took 15 years to perfect. Was there a point where the recipe could have turned out differently? Did you nearly go in a different direction? Can you share more about some of the misses on the way?
Yes, 15 years of tinkering on and off. I still have a box filled with many notes from throughout the years. Most of it was baby steps, really. When I started seriously playing with baking, I was a teenager, and I had no idea what I was doing. I didn't have cookbooks, and there was no Youtube. It was year after year of "what would adding this ingredient do!?"
My cookie is hard to copycat because my inexperience caused me to come at things from a different place. My most significant change happened when I did my pop-up before opening the first location. I was asked to be on TV to promote my cookies, and I made them bigger, thinking they would look better on TV. I then realized it would be false advertising if they were smaller cookies for the pop-up, which launched the almost 1/2 pound cookie I sell today.  
Can you share your top three Gideon's Bakehouse items and why you love them?
That's tough. I like to say there is a Gideon's dessert for every emotion, and we all feel different from day to day. I'll do my best, but I reserve the right to contradict myself tomorrow.
1) The chocolate chip is the first recipe and feels like an old close friend. If I could only have one flavor, that is it. The Banana Bread Chocolate Chip is a close second. Oh damn … and the morning exclusive Coffee Cake Cookie at Gideon's at Disney Springs. That one is a love letter to my New York Italian family.
2) Red Velvet cake was an important mission for me. As Red Velvet became popularized, it also became different. What most people eat today is a chocolate cake with red food coloring. My Red Velvet is true to its southern roots and is a buttermilk-based vanilla cake. Having Gideon's Red Velvet is their first exposure to the real deal for many people.
3) Peanut Butter Nitro Cold Brew! I spent years on this one, learning first about the importance of the different coffee bean roasts but then the differences in peanut roasts. Combining them both in a balanced way was a journey that I was apprehensive about sharing with the public. I was nervous it would be hated, though I'm happy to report it is one of the most popular things we do, and it is fun to see the big corporations trying to copy the idea but falling flat because it's hard! There are no flavor syrups at Gideon's. We make everything from scratch, and that's not easy.
What's a sleeper GB pick that you think people should try?
For Gideon's at Disney Springs, it is definitely the Pistachio Toffee Chocolate Chip Cookie. It is the perfect mix of sweet and salty, soft and crunchy, and not to be missed.
I should also throw in the Peanut Butter Buttercream Dip that we sell as a fun side item. Our PB Buttercream has minimal sugar and maximum PB, making it a fun power-up to the cookie. Oh, and Key Lime Pie Cake Slices! Mmmmm! 
If you could keep a seasonal Gideon's Bakehouse cookie on the menu all year, which would you choose and why?
These questions are hard! My first thought is the Triple Chocolate Salted Andes Mint Cookie, aka The Krampus Cookie, released every December. It's the most dreamy blending of velvety chocolate and wintery mint.
The Coffee Toffee is also a big weakness for me. The Eternal Flame is a cherry chipotle triple chocolate cookie that I also miss when it's gone, even though I get the most hate mail over that flavor, with people threatening to sue me (seriously) because they were surprised by the heat.
There are many copycat Gideon's Bakehouse recipes floating around the internet. People love your cookies and want to bring a piece of them into their homes. Do you have a baking tip that you think people miss?
Haha! No tips! It's your journey, and what you learn while finding your way is more important than the end goal. Be sure to tag me in your work when you post it on social! I love to see it but will chastise you if you leave off the sprinkle of sea salt on top. It's essential! 
What's something you wish people knew about Gideon's Bakehouse?
Running my own social, I'd like to think that I get the messaging out there that I feel is important, but for those who don't follow me, I like people to know that Gideon's is just a small local single owner business. I also want them to know that there are free Gideon's trading cards hidden in all four and six cookie boxes, and it's super fun to collect art and learn about our beautiful characters while you enjoy your dessert. Please don't throw them out! They might be worth the big bucks on eBay someday!
Finally, I want them to know that the team and I work extremely hard to put our personal best out there. Everything on the menu is our greatest effort, and even if it's not to your taste, I hope you appreciate the passion it took to create. We love you, and you deserve the finest things we can offer.
Gideon's Gratitude
Perfecting the Magic is incredibly grateful to have had the opportunity to interview Steve and learn so much about Gideon's Bakehouse. We are in awe of the passion, imagination, and dedication that goes into their work and are reminded that, like dessert itself, the best things in life are as complex and layered as they are sweet.
Stay Connected
What's your favorite Gideon's Bakehouse treat? Share your picks in the comments, and be sure to follow Gideon's Bakehouse and Perfecting the Magic on socials so that we stay connected!