Petunia Pickle Bottom recently released a new print. The Disney Princess Collection offers pastel colorways and a sketchbook-style design ready to enchant a kingdom—magic or otherwise. But, is it for you?
This collaboration, said to celebrate "courage, kindness, and the magic of dreams coming true," features all of the Disney princesses we've grown up with. The brand promises function and style for modern families, no matter their lifestyle.
While these bags are sure to be a hit with anyone that makes sure their tiaras are never far from reach, we're not sure they'd appeal to every Disney fan. Let's dive in and learn more about them!
The Brand 
Petunia Pickle Bottom excels at creating designs for parents that need the function of diaper bags without the look of traditional styles. These bags feature thoughtful details designed for modern life, providing all the organization and insulation one would need.
The Princess Collection offers a nostalgic print with versatility that park-goers and caregivers appreciate.
The Bags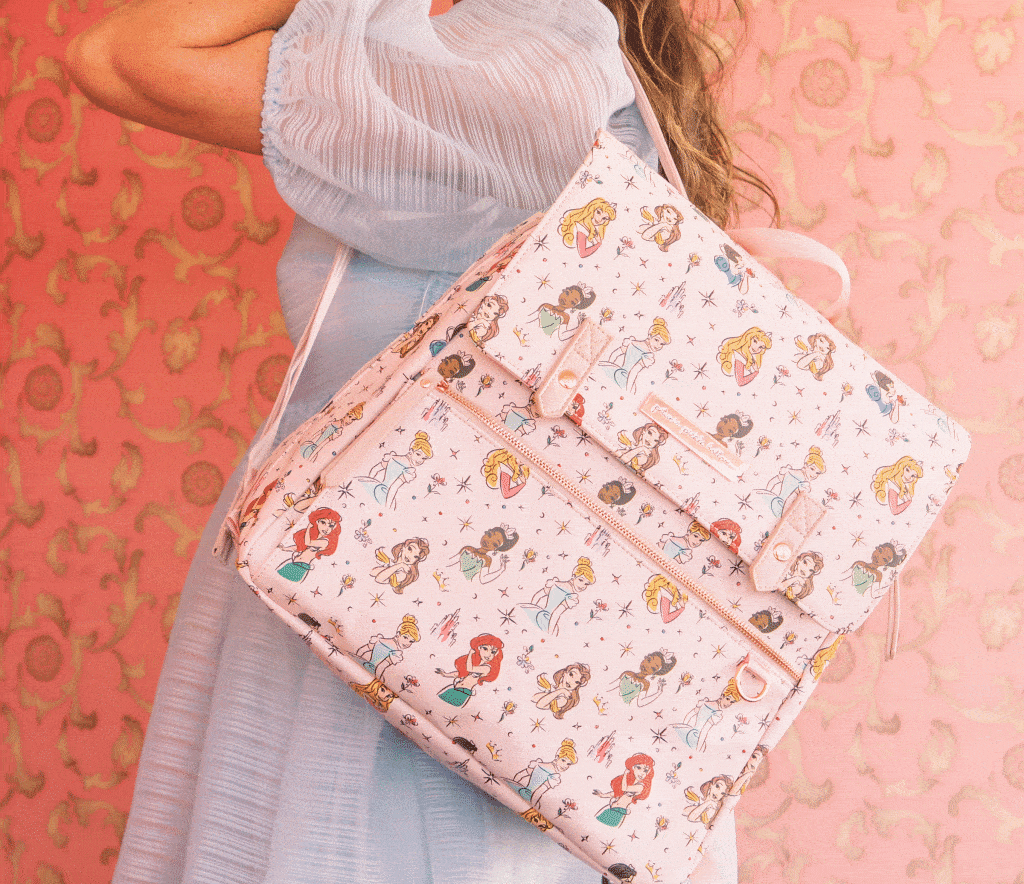 The META backpack ($169, USD) is designed to be a workhorse piece for daily parenting. Featuring insulated pockets and thoughtfully-designed sections that keep your life organized and your phone safe. With a wipeable exterior fabric and water-resistant lining, this bag could easily appeal to busy families.
Love the concept of the META backpack but looking for something smaller? The Mini META backpack ($79, USD) might be a good fit. While this style is intended for children, smaller bags are having a major moment, and who's to say you can't make this your park bag? This mini backpack could be a great option if you love a feminine print with rose gold hardware.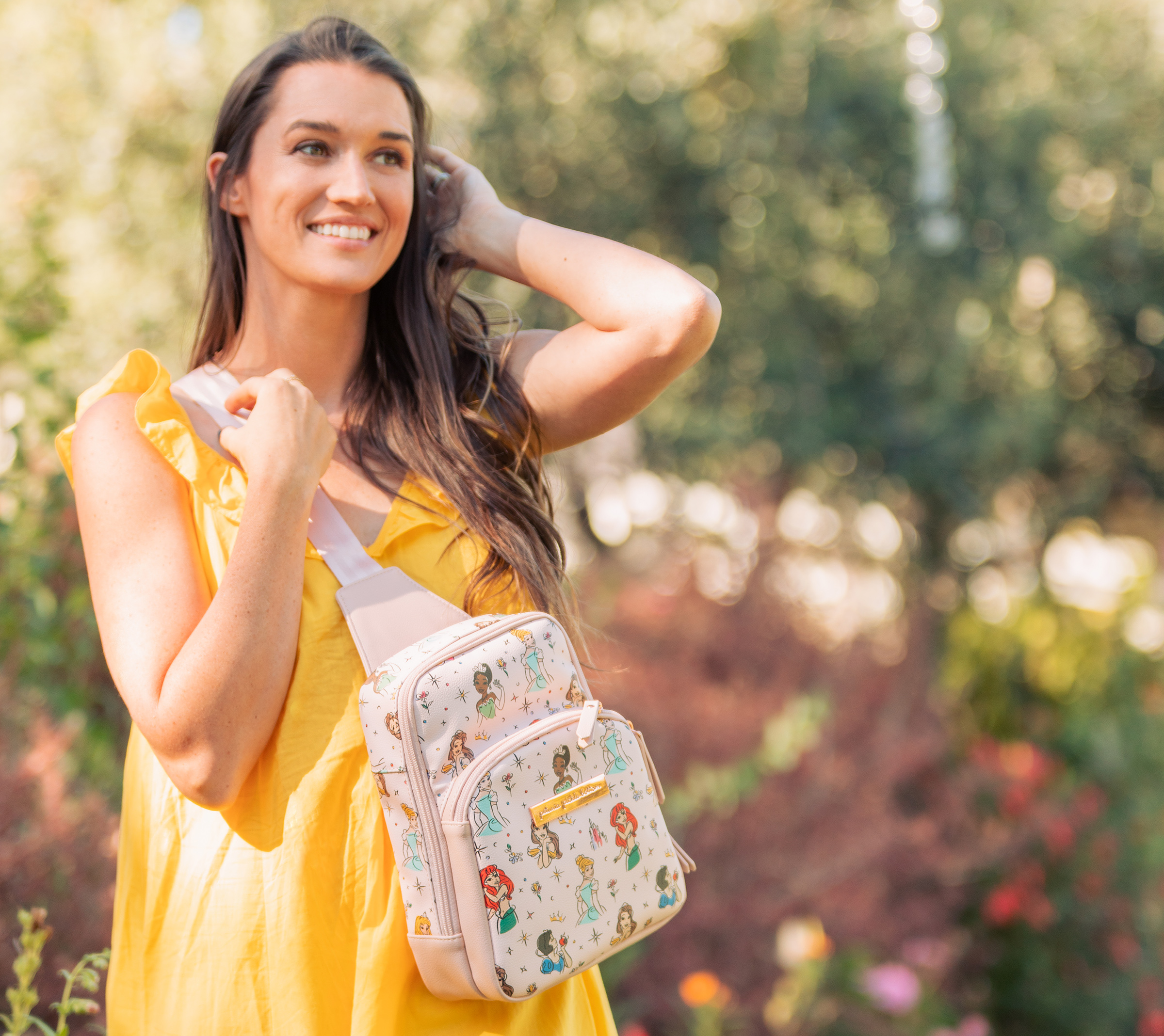 Active? The Criss-Cross Sling ($69, USD) is a bag for someone on the go. This bag can be worn across the shoulder or on the front of the chest, and offers just enough space for daily essentials. While this bag has all the perks of a larger bag in a compact size, we found the styling to be misplaced with this particular print.
Snack-focused? The Cool Pixel Plus ($32, USD) has you covered. The insulated interior of this bag keeps drinks and snacks cold during the day, and the top-handle style makes for an easy grab-and-go that would work well for shorter trips and park days.
Finally, our favorite, the Packing Cube Set ($40, USD). With four sizes and a daintier print, this set was the most modern and aesthetically pleasing of the release for us. The details are less obvious and offer a hint of Disney style, which we prefer!
Giveaway 
Did you find something you loved? Let us know in the comments. Be sure to follow Perfecting the Magic on socials, as we'll be hosting a Petunia Pickle Bottom giveaway very soon!