The happiest place on Earth was once just a small theme park in California, but since 1955, it has expanded — now, the happiest places on Earth can be found all across the globe. Still, is that enough? There's not yet a Disneyland on every continent. Fans are left wondering how the most magical theme park company on the planet plans to expand and dazzle even more countries with pixie dust in the form of fairy tale castles and Mickey-shaped snacks.  
Currently, there are six Disney resorts in the world: Disneyland Resort, Walt Disney World Resort, Tokyo Disney Resort, Disneyland Paris, Hong Kong Disney Resort, and Shanghai Disney Resort. Combined, 12 Disney theme parks spread throughout the world, from the United States to Europe to Asia. But where in the world will the next Disney park be? Will Disney build another resort in Europe, expand to Australia, or perhaps build more parks in the U.S.? Would we sooner see expansions at the already existing parks? Let's explore where in the world the next Disney park could be.
Where will Disney expand? 
There are unlimited vacation possibilities to be had at all of the Disney parks, whether you're on vacation in the U.S. or beyond. But Sharpay Evans said it best: I want more…Disney theme parks, that is. The Disney company has shared repeatedly that the parks will never be complete — and as more and more experiences, attractions, and resorts continue to open, it leaves many wondering where the next park will be.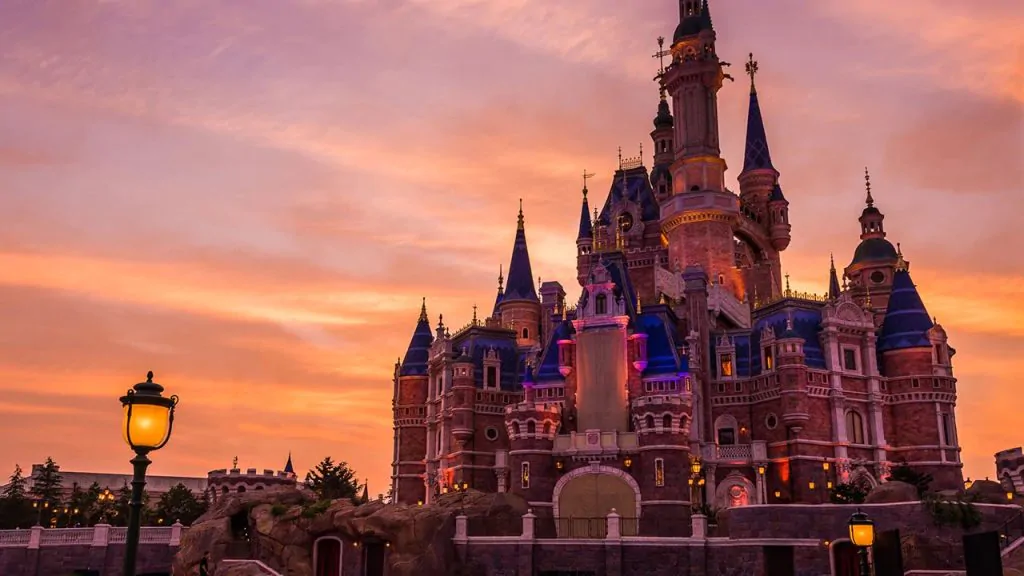 It's been six years since Shanghai Disneyland (the newest Disney park) opened. Since then, Disney has announced several expansions to the existing theme parks, including Frozen-themed lands, multiple Avengers Campuses, Star Wars: Galaxy's Edge, and so much more — trust us, a ton of new offerings are coming to the parks. Although it feels like there are countless experiences that guests can choose from at six Disney resorts, including three hotels that aren't connected to parks: Aulani, Disney's Vero Beach, and Disney's Hilton Head, we know that Disney hasn't yet reached a point of completion.
It seems inevitable for the company to build new parks in new markets. We don't know where, and we don't know when, but we're willing to bet that years from now, there will be a new Disney park to explore. We just don't know where yet.
So, let's chat about it! Here's where in the world the next Disney park could end up. 
Australia 
Back in 2018, rumors circulated that there were once plans for a new Disney park to be built in Australia. However, a company spokesperson confirmed that claims about a Disney park in Australia were "completely inaccurate." According to them, at no point was the Walt Disney Company ever in talks to build a theme park in the country.
Still, a massive community of Disney fans wants it to happen. Over 3,600 people have signed a petition, which posits that "Australia HAS the population, not to mention the international tourism it would create and the tourism market to make it just as successful as other Disneylands around the world." 
If the Walt Disney Company were to expand to Australia, it would mark the first Disney park in the Southern Hemisphere, providing folks in this region with some Disney magic that they would otherwise have to travel to Asia to experience. Disney bringing pixie dust to every part of the world is something we'd love to see. So, while there are no plans for Disneyland Australia, we (and thousands of other fans) are holding out hope, but we aren't holding our breath. 
Fingers crossed, do we get an epic announcement in the near or distant future?
Asia 
It could also make sense for Disney to continue to build more new theme parks in Asia. Back in 2018, then-CEO Bob Iger commented that there is an "opportunity to expand in China, and there may also be opportunities in other parts of the world." At the time, Iger commented that countries all across the globe often engage in conversation with Disney to hopefully persuade the company to expand to their markets. So, even though it is not confirmed that Disney will be building a new theme park anytime soon, it is certainly not outside the realm of possibility. 
A 2018 article from Theme Park Insider also speculates that, based on growth patterns and population and income data, Chongqing and Beijing in China and Seoul in South Korea could be potential markets for Disney theme park expansion. These locations are far enough away from the existing Disney parks that it may make sense for Disney to decide to build there. Again, Disney hasn't said that this is happening, but we wouldn't rule it out completely. 
South America 
For several years, fans have wondered when Disney will expand to South America — specifically Brazil. Rumors were flying about a reported area that Brazil had reserved for a future Disney park, though Disney has never confirmed that a park is coming to the country. 
However, it's worth mentioning that, like Australia, South America is a region that currently does not have convenient access to Disney parks. The closest Disney theme park to Brazil is Orlando, and while Walt Disney World is a popular vacation destination for tourists, it's still quite a long flight. It would be amazing for South American fans to get to experience Disney magic a lot closer to home. Plus, adding a Disney park in Brazil would bring a lot of new visitors to the country. Imagine if Adventures by Disney could add a day at Disneyland to their South America tours. How great would that be?! 
A New Park — or a Huge Expansion — at an Existing Resort 
Another very real possibility is that Disney would build a new park or expand at an existing park before building an entirely new resort at a completely new location.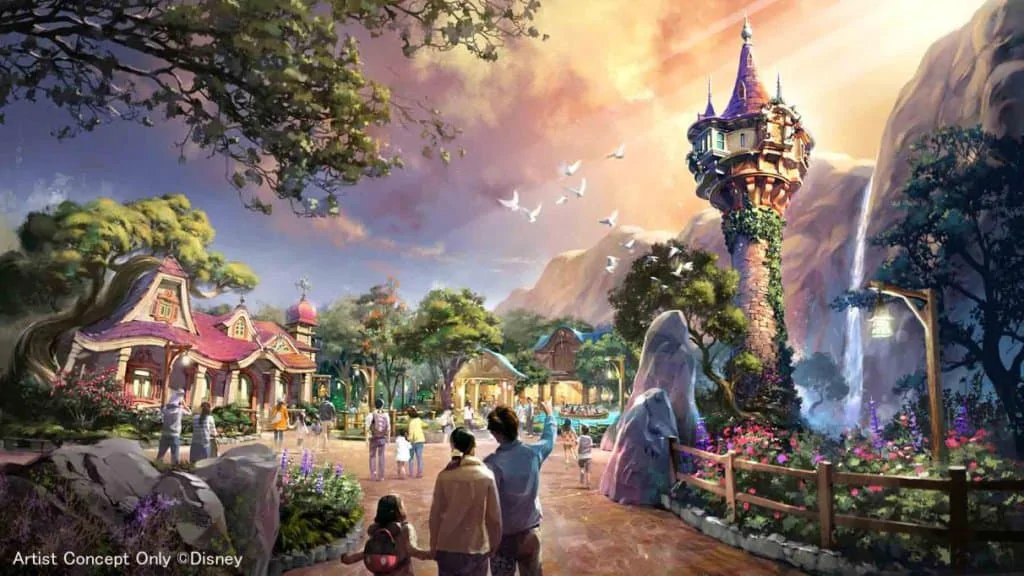 One example of this that we see play out is DisneylandForward, a proposed expansion of the Disneyland Resort in California. Disney has shared that this project isn't a plan to build any new theme parks in California; instead, Disney proposes to add more attractions and offerings to Disneyland and Disney California Adventure on the property that the company already owns in Anaheim. We're totally stoked for DisneylandForward to (hopefully) be brought to life in the coming years at the happiest place on Earth, so we'll keep you posted on any new developments. 
What about Walt Disney World? Are there any expansions coming soon? Well, other than the massive work happening over at EPCOT, it doesn't look like Florida will be getting huge Disney park expansions — or even a new theme park. Ever since Universal Orlando announced the all-new park, Epic Universe, all eyes have been on Disney. But, it's pretty safe to assume that Disney World isn't going to open a fifth theme park anytime in the near future. Based on everything the company has said in the past few years, a lot of Disney's focus has been on expanding on and adding to the existing resorts and parks rather than building new ones. Disney Food Blog breaks down why Walt Disney World can't simply add a fifth theme park, and we think they make some excellent points — click here to read their take on the matter.
We're already seeing that play out when it comes to expanding parks outside the states. Plus, with Shanghai Disneyland and Hong Kong Disneyland being the only two Disney resorts with only one theme park each, we wouldn't be surprised if Disney announced they were adding another park to one (or both) of these resorts. It's not something the company has said is happening anytime soon, but it doesn't seem too far-fetched. However, as we know, expansions are for sure coming to the parks worldwide, further proving the fact that adding more offerings to existing properties is a top priority for the House of Mouse.
What's Next for Disney? 
At this time, Disney hasn't announced any official plans to build a new theme park or resort at any location outside the already established Disney properties. We know the company aims to add several new offerings to each of the existing parks, and they have continued to announce expansion projects, which fans like us are totally jazzed about.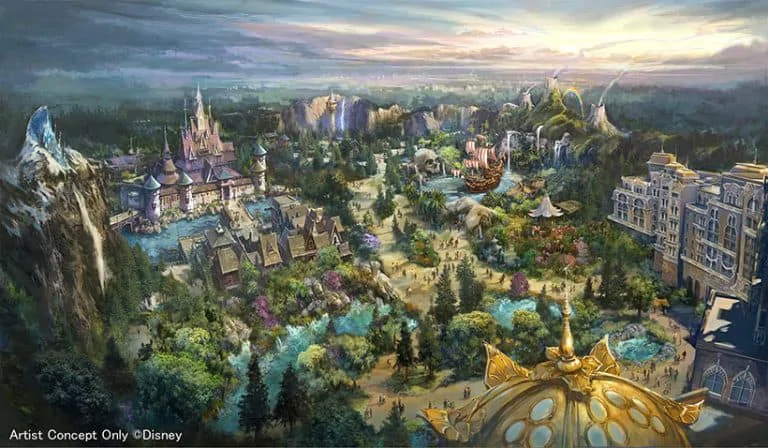 So, we'll continue to get excited about confirmed projects like the upcoming ​​Arendelle: World of Frozen land at Hong Kong Disneyland and Fantasy Springs at Tokyo DisneySea. We're still holding out hope that DisneylandForward will get the green light. We don't know if or when Disney will build a completely new theme park in an entirely new area — but we sure are excited about all the magical possibilities to come for the happiest place(s) on Earth. 
Of course, whenever there's a massive update for the parks — especially when it's planning for an expansion — Disney will share it directly on Disney Parks Blog. 
Mickey, whenever you want to announce plans for your next castle, we'll be here. 
Follow Us for More Magic 
We'll keep you up-to-date on the happenings in the Disney world, including significant updates from the upcoming D23 Expo this summer — where we'll hopefully get the scoop on forthcoming theme park projects! Whether a new ride is opening (TRON, we're looking at you), a theme park is expanding, or something epic is announced, we'll share it with you. Follow us on TikTok and subscribe to our newsletter to stay in the loop.