Disney foodies, this one's for you. Your friends at Perfecting the Magic are back again with more Disney restaurant recommendations.  
Whether you're a fan of Disney dining or not, you can't deny that Disney theme parks are gastronomic destinations in their own right. After all, most fans agree that Mickey-shaped snacks just taste better. While there are plenty of places to get your grub on at Walt Disney World — some are overhyped, some are underappreciated, and some we just don't quite understand. 
So today, we're sharing the Disney restaurants you should actually be eating at. 
All About Disney Dining 
Disney food is a hot topic. It's not all theme park burgers and corn dog nuggets. Some guests plan their entire vacations around what (and where) they'll eat, and for good reason. There are restaurants like Be Our Guest, known for their immersive theming, and fine dining like Victoria & Albert's, a AAA Five Diamond restaurant, to choose from!   
There are more than 200 places to eat in Walt Disney World, and with millions of people visiting every year, dining reservations are hard to come by. You've got to wake up at 6 AM EST 60 days before your vacation to make dining reservations for your whole trip, and we know how it feels to miss out. We've shared a complete guide to the hottest Disney restaurants and how to snag those hard-to-get reservations. 
Still, some of the best places to eat aren't always the most popular. We don't gatekeep here, besties — we share our best Disney tips with you. So, here are our top recommendations for where to eat at Walt Disney World, both inside and out of the parks. 
Coral Reef Restaurant at EPCOT 
We're starting off with an oldie but a goodie, and we're heading to World Nature (formerly Future World) at EPCOT.
Space 220 has been getting all of the attention at EPCOT lately, and we're not surprised. Where else can you feel like you're dining in space? (Well, actually, at this point, there are a few places on Walt Disney World property to do that, but you know what we mean.) But, if you're looking for unique dining experiences, EPCOT has plenty of them. One of our favorites is Coral Reef.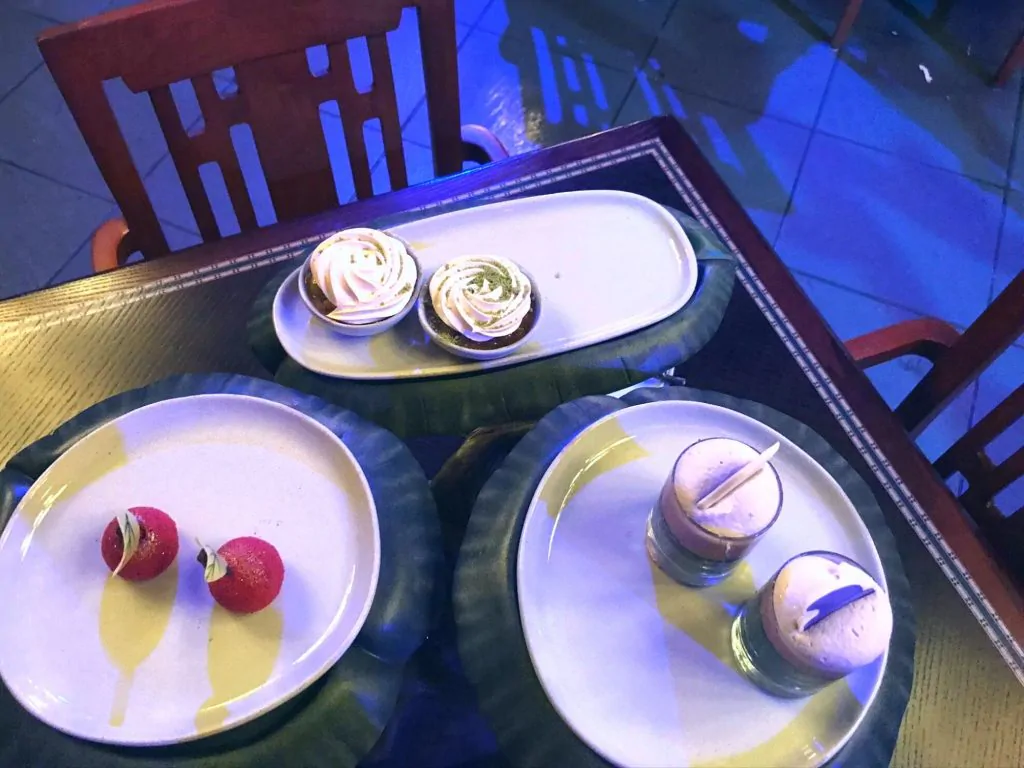 Coral Reef is a restaurant like no other. You'll dine in the middle of an aquarium as an array of fish, turtles, and even sharks swim around you. We've had great experiences dining here in the past. We recommend arriving around 30 minutes before your reservation time and letting the hosts know you're willing to wait for a great view. The experience is just as unique and immersive as Space 220; only instead of looking at (fake) views of space, you'll instead get real views of ocean creatures. And we think that's pretty awesome. 
Capt. Cook's at Disney's Polynesian Village Resort  
We don't often recommend heading to a Disney Resort solely to eat at a quick-service restaurant, but we're about to do it right now. No reservation needed for great food? Count us in.
You've probably heard of Disney World's famous Tonga Toast. It's available at Kona Café, one of the most popular restaurants for breakfast and brunch on Disney property. But, we're going to let you in on one of our favorite Disney foodie secrets: you can order the Tonga Toast at Capt. Cook's, the quick-service restaurant at the Poly. Plus, it's cheaper there! 
Trust us — Tonga Toast is delicious. That banana-cinnamon-sugar goodness is what dreams are made of. Instead of prioritizing a Kona Café table-service dining reservation, mobile order the Tonga Toast from Capt. Cook's and enjoy it outside at the Poly while taking in the view of Seven Seas Lagoon. Breakfast? Perfection. Vibes? Immaculate. 
Storybook Dining at Artist Point at Disney's Wilderness Lodge 
Character dining is a staple at Walt Disney World, but most of the time, guests are in it for the character interactions, not the food. A character meal rarely wows us, but it happened at Artist Point. No cap, this is one of our favorite dinners at Disney World!
Story Book Dining at Artist Point is a character dinner featuring Snow White, Dopey, Grumpy, and the Evil Queen. In addition to being the only place to meet all of these characters at once, it's also a fantastic restaurant. This price-fixed meal serves up a variety of delicious appetizers and desserts, plus an entrée that we're still swooning over. Order the Royal Prime Rib Roast or Bashful's Butter-poached Sustainable Fish, and thank us later.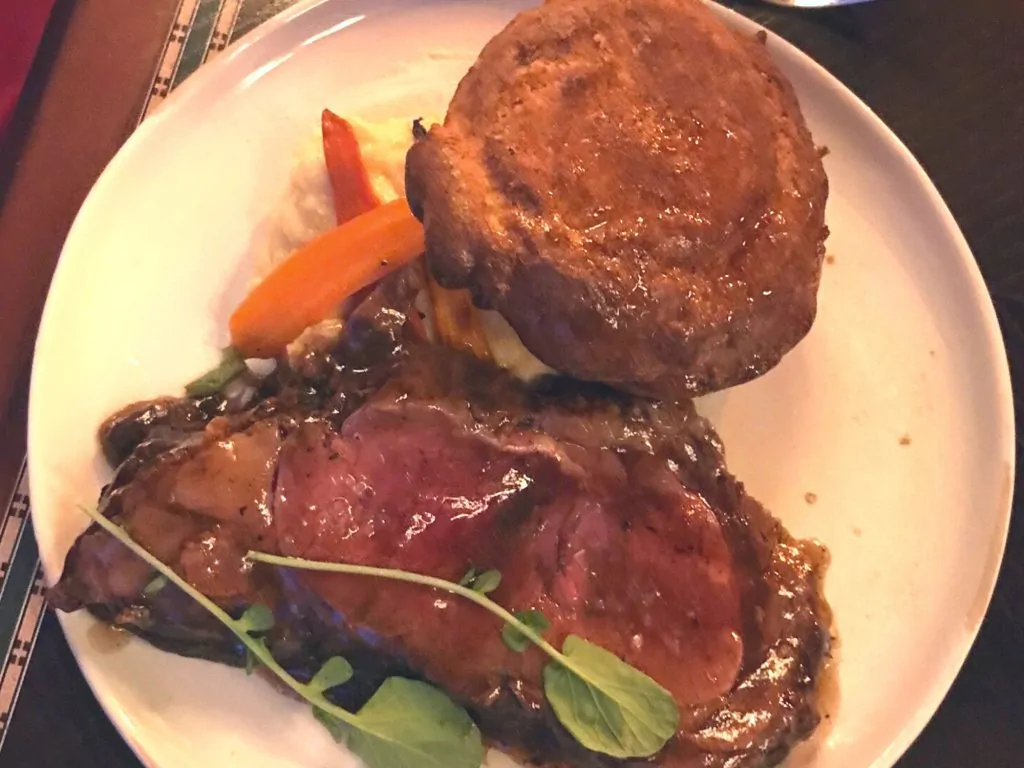 If you're not staying at Disney's Wilderness Lodge but still planning to eat at Artist Point, take a ferry from Magic Kingdom. There are few things more magical than a sunset boat ride at Walt Disney World. You may be vacationing in Florida's swampland, but you can still do it in style. 
Sebastian's Bistro at Disney's Caribbean Beach Resort 
The pull-apart rolls are reason alone to head to Disney's Caribbean Beach Resort for dinner. With the Disney Skyliner's easy transportation from EPCOT and Disney's Hollywood Studios, it's never been easier to hop over to Caribbean Beach at the end of a park day, even if you're not already staying there. (Which, side note, you totally should.)
We're all about those off-the-beaten-path dining experiences that are often overlooked, and Sebastian's Bistro is one of them. The price-fixed meal allows you to get a taste of the Caribbean, and you can't beat the price — only $29 per adult for a multi-course dinner? Count us in. 
By the way, if you're staying at Disney's Caribbean Beach Resort, don't miss out on the breakfast. We probably wouldn't make the trek all the way here just for the meal, but it's definitely worth a try if you've booked a stay at this hotel and you're looking for a morning bite. We love the Trinidad Sunrise Crispy Yuca Bowl and Breakfast Cuban from Spyglass Grill. *Chef's Kiss*
Anything at Disney's Animal Kingdom Lodge 
Fact: Disney's Animal Kingdom Lodge has some of the best restaurants in all of Walt Disney World. Whether you're staying here or not, it's worth a visit for the scenery alone — and the food isn't something to sleep on!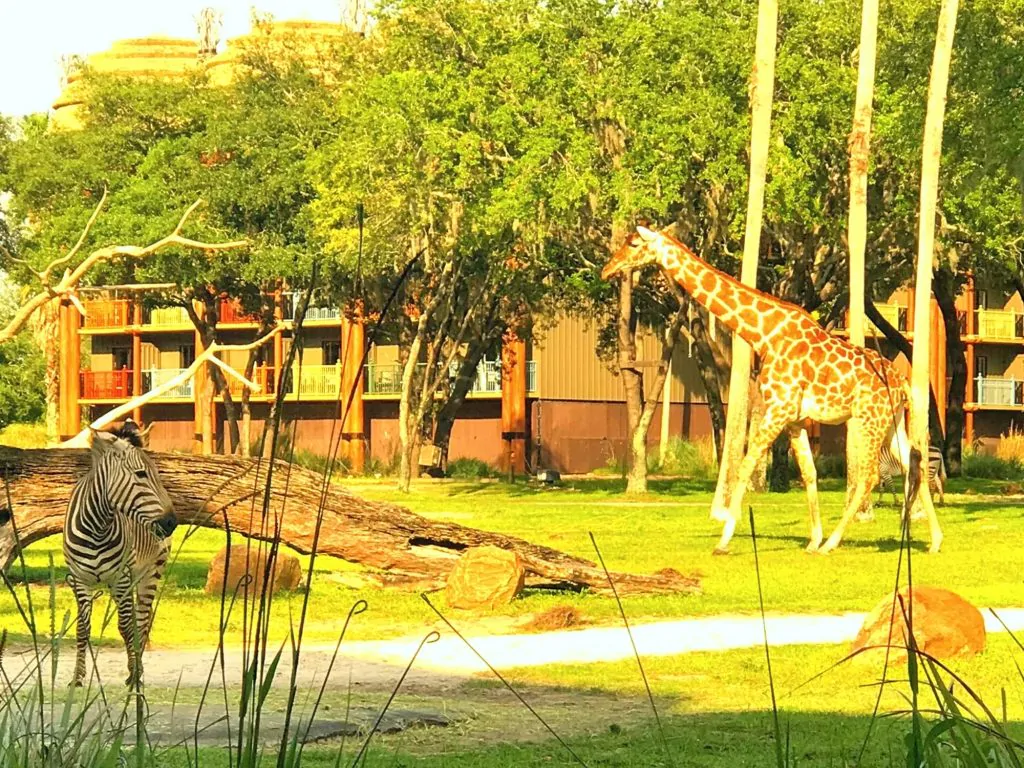 Disney buffets are more than all-you-can-eat Mickey waffles, and Boma is definitely unique. Go for breakfast or dinner, and you're in for a feast. You've got to try the Bobotie, a South African dish with meat, eggs, and spices that we love so much. We're still trying to perfect a copycat recipe for it. 
Over in the Kidani Village area, Sanaa is one of our favorite places to eat. It's worth the trek to Animal Kingdom Lodge! Our advice? Rope drop Animal Kingdom, then escape the heat and enjoy a delicious meal at Sanaa in the late afternoon (around 3 or 5 PM). Get the bread service and try some of their signature dishes. And be sure to let the host know you're willing to wait for a window seat — it's a must.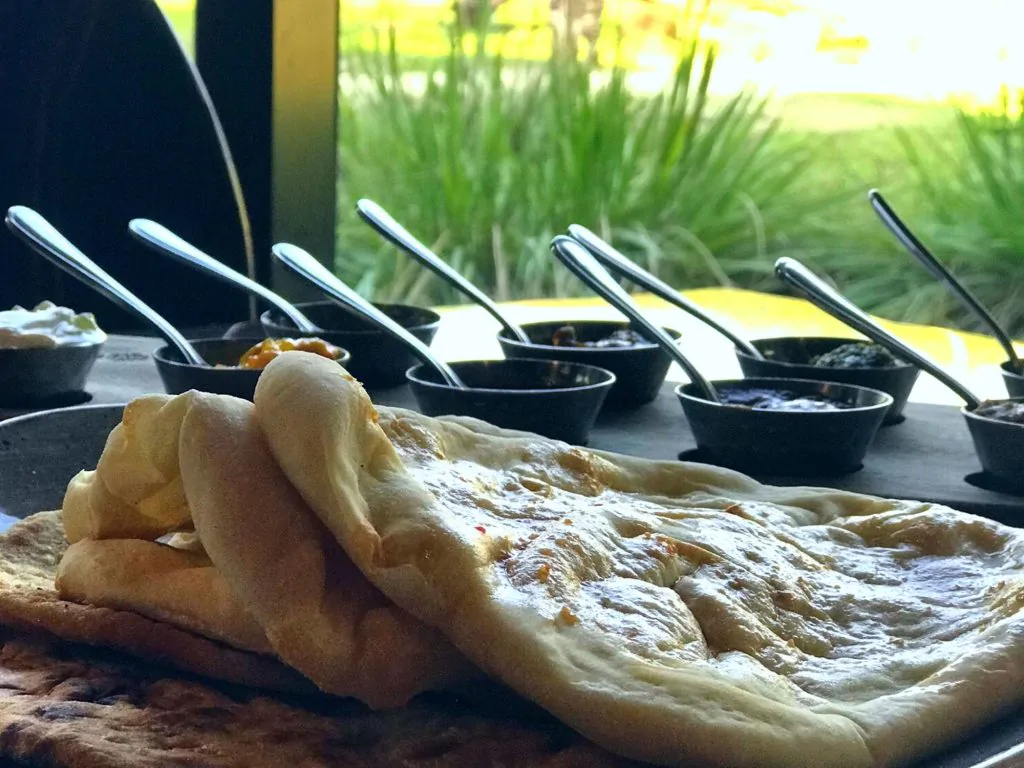 The Boathouse at Disney Springs 
The Boathouse is often recommended, and we're about to suggest it again. If you haven't dedicated at least one evening of your Disney World trip to strolling through Disney Springs, The Boathouse is a good enough reason. The roles are buttery, fluffy deliciousness, and naturally, the seafood is fantastic. Splurge on a lobster dinner — it's worth it. 
The food at The Boathouse is some of our favorite on property; the restaurant is a solid pick for dinner on your next trip. But aside from the menu, we love this place for the atmosphere. If the weather permits, ask for a table outside by the water and enjoy epic views while you dine. 
More Disney Dining Tips 
There are plenty more Disney restaurants we could recommend, and we've barely scratched the surface on Disney dining. There's more to cover, and if you want to know some essential restaurants for your Walt Disney World vacation, watch our TikTok below. 
Subscribe to the Perfecting the Magic newsletter for weekly Disney inspiration, and follow us on TikTok for pixie-dusted videos in your feed every day.