Are the theme parks calling your name, but you don't have much vacation time to spare? We've got you, Discrew. Though we love a long Disney vacation now and then, we know it's not always doable. But a quick and easy getaway can do the trick for the seasoned Walt Disney World guest craving a couple of days of magic to break up their busy schedule. In this guide, we're sharing how to plan a quick trip to Walt Disney World so you can get a few days' worth of pixie dust in a short amount of time. 
Our girl Hannah Montana said, "Life's what you make it, so let's make it rock," but let's be honest, she was probably talking about Walt Disney World. Your Disney trip is what you make it, so let's make it magical — no matter how quick of a trip it may be.
Planning a Quick Disney Trip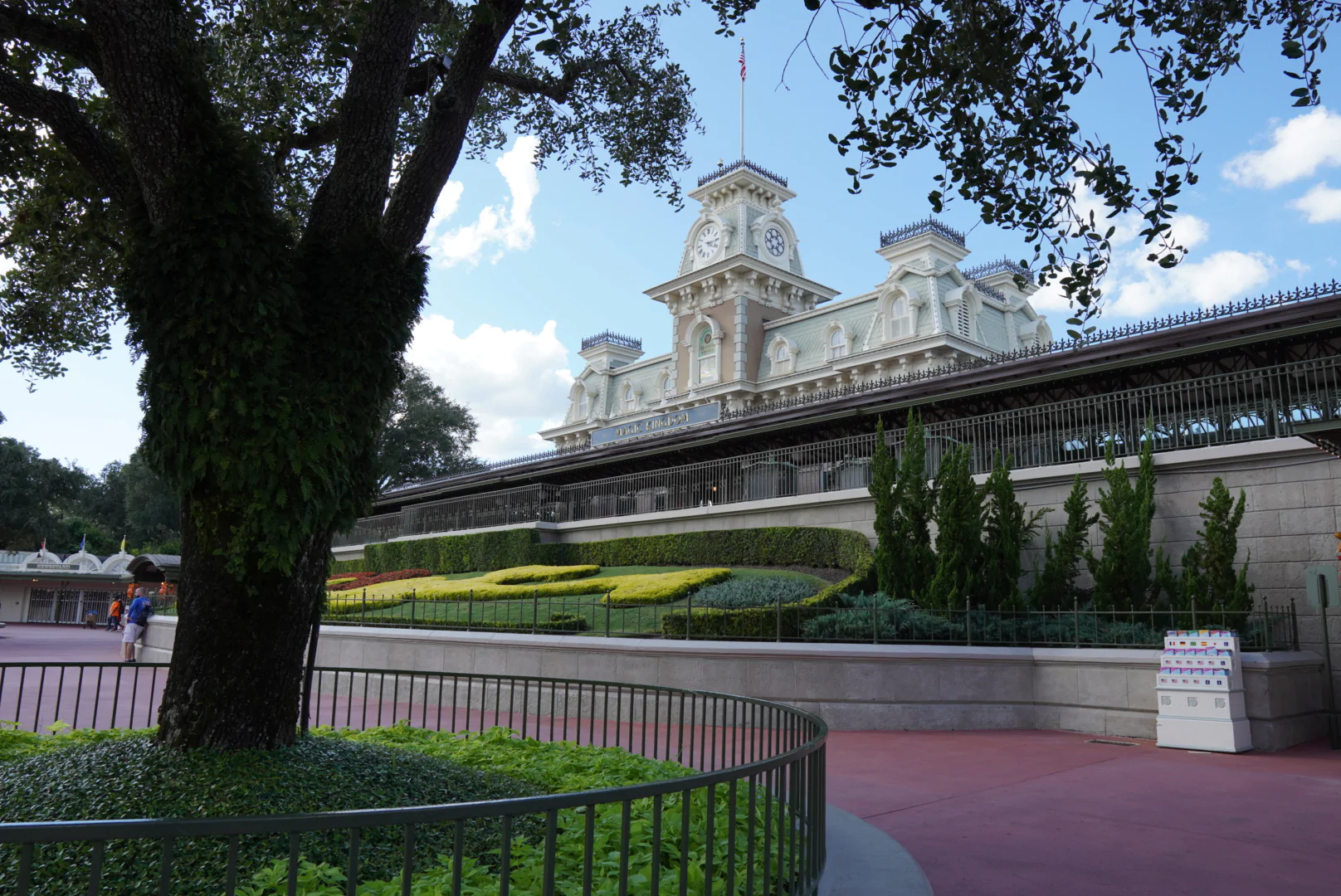 To illustrate this how-to guide, we will consider a three-night trip. This way, you will have at least two full days to enjoy the parks and time to explore the rest of Disney property or relax at your hotel, depending on when you arrive and depart from your hotel. 
But first, before we get into all of our recommendations, we've got to share who this guide is for. Our suggestions for how to plan a quick trip to Walt Disney World are primarily geared toward those who have already been to the most magical place on Earth, not the first timer. (For first-timer Walt Disney World tips, click here!) This guide isn't for those who want to explore and experience everything Walt Disney World offers; instead, we aim to share some Disney tips for those who need their quick fix of pixie dust.  
Ready? Here we go!
Tip 1: Stay on Property 
We've shared our favorite hotels both on and off Disney World property, and we certainly have our favorites. For a shorter trip, though, we'll almost always advocate for staying on property. This is because, by staying in a Disney-owned hotel, you will get early entry into the theme parks and complimentary transportation all around Walt Disney World property. For a short trip, these two benefits can be a lifesaver! If you're on a budget, we have an entire series dedicated to doing Walt Disney World on a budget (especially if you're used to bougie). Check out our top hotel pick here.
Still, choosing a resort can be tricky, so we recommend listening to this podcast episode from planDisney for tips on selecting where to stay on your next Disney trip. 
Tip 2: Focus on Only 2 or 3 Parks 
On your quick trip to Walt Disney World, you may want to race around Disney like Lightning McQueen, but we don't have a need for speed here. Instead, we prioritize just a couple of parks. And for a quick trip like this, we're picking favorites. 
If you're planning your first Walt Disney World vacation (or your first trip in several years), we recommend visiting all four theme parks and giving yourself at least four days to do so. But if you've been to Walt Disney World before and you already know which parks are your favorite — or there were two parks that you know you want to visit — here's what we recommend. 
For a short vacation, be it a weekend getaway or a mid-week trip, we suggest visiting two parks, three at most. We don't recommend park hopping, either. Although a Park Hopper ticket allows you to visit more than one park in a day, it can be quite a journey to get from one park to another at Walt Disney World. Moreover, park hopping is only allowed after 2 p.m. Instead, we suggest committing one day to each park for two or three days. That way, you can experience as much as you want each day without wasting time traveling from park to park. 
For example, suppose you wait to experience the newest attractions at Walt Disney World on your next trip. In that case, you may choose to spend one day at Disney's Hollywood Studios so you can ride Mickey & Minnie's Runaway Railway and Star Wars: Rise of the Resistance, and another day at EPCOT so you can experience Guardians of the Galaxy: Cosmic Rewind, Remy's Ratatouille Adventure, and the new nighttime spectacular Harmonious.
Tip 3: Get Disney Genie+ and/or Plan to Rope Drop
Speaking of attractions, you must be thoughtful about which rides and experiences you choose with so little time to waste. If you want to experience the most rides possible over only a couple of days, Disney Genie+ is the way to do it. Love it or hate it, Disney Genie+ is the new FastPass system, and you've got to make it work. This add-on will allow you to bypass the standby queue and spend less time in line overall than you otherwise would without it. Even if you don't want to purchase the $15 Disney Genie+, you could purchase Lightning Lane access à la carte for Star Wars: Rise of the Resistance and Guardians of the Galaxy: Cosmic Rewind. 
Alternatively, you may opt for a short Walt Disney World trip to save the most money possible. So, if you'd like to stick to your budget, then rope dropping is the way to do it. Staying on property will get you into the parks 30 minutes before they open to the general public, but you should still plan to arrive well before that time so you can set yourself up to walk onto your must-do attractions. For example, if Disney's Animal Kingdom is one of the parks you are prioritizing on your quick trip to Walt Disney World, then you can plan to get on Avatar – Flight of Passage as early as possible, thus eliminating the need to purchase Lightning Lane access for this attraction.  
Tip 4: Plan Dining in the Park or at Your Resort
Besties don't let besties go hungry, so it's time to talk dining. You may be making the trip to Walt Disney World solely for dining; if so, go for it! Many Disney foodies plan quick getaways every festival season at EPCOT, and we love that. In the past, we have planned entire trips around our dining reservations, and we especially love dining at the variety of resorts across Walt Disney World property. 
But Disney World is huge, and traveling all around property and to Disney Springs can eat up a lot of time. So, for such a short trip, unless you have specific must-do dining reservations on your list, we recommend planning to eat in the parks and at your resort. That way, you won't waste any time traveling across property; instead, you can make the most of your time in the parks. 
For more flexibility and variety in dining, you could plan to stay in the Magic Kingdom or BoardWalk area. For example, if Magic Kingdom is your main park this trip, try staying on the Monorail Loop. That way, you're a convenient distance from the theme park and a variety of dining locations at each of the three Monorail resorts: Disney's Polynesian Village Resort, Disney's Grand Floridian Resort, and Disney's Contemporary Resort. Find tips on drinking and dining at the Monorail resorts here.
Tip 5: Make Travel Work for You
Whether it means hitting the road at the crack of dawn or booking a red-eye flight, you've got to make your travel work for you. A red-eye flight on the way to Florida would land you at the Orlando airport in the morning, allowing you to make your arrival day almost a full park day if you want to hit the ground running. That way, you can maximize the few days you have at the most magical place on Earth during such a short trip.
Alternatively, if you're only planning on buying two-day park tickets for a three-night vacation, you could arrive at your Disney resort at your leisure or even make your first day a more relaxing, stress-free day, chilling at the hotel pool and dining at Disney Springs. No matter your preference, plan out your transportation to and from Disney World in a way that works for you to make this trip exactly what you want. 
Follow for More Disney Trip Tips and More
Are you visiting Walt Disney World soon? We love that for you. We want you to experience the magic as often as possible, and we're here to help. Follow us on TikTok for more tips and tricks for planning your next Disney vacation to Walt Disney World, Disneyland, and beyond.