Here at Perfecting the Magic, we're all about dressing for you and nobody else. We love sharing our favorite fashion finds, but even more so, we love encouraging theme park visitors to wear whatever makes them the happiest, both on and off Main Street. This week, we're talking dresses. 
Whether you want to feel like royalty at the Disney parks or you want an easy-breezy outfit on your next trip to Adventureland, a dress is a great choice. Wearing a dress or skirt to a theme park isn't as hard as you might think — sometimes, it just takes a little more planning. But that's where we come in. This guide will walk you through everything we consider when picking out a dress, from the length to the fabric and even how to feel the most comfortable (no chafing here!). 
Tips for Wearing Dresses to Disney Parks
Tip #1: Length
First, let's talk length. You may want to strut the park in a short and sweet bodycon, or perhaps a flowy midi skirt is your thing. Whatever your vibe, you've got to get the length right. Rapunzel's dress hit right above her ankles to allow her to freely adventure outside her tower, and we think she had the right idea.
If you want to wear a mini dress, just make sure it passes a few tests before wearing it to the park. You'll want the dress to be long enough to be comfortable getting on and off attractions without worrying about it riding up. 
You also won't want your dress so long that it's a tripping hazard. Stumbling and losing a shoe might have worked for Cinderella, but not for us. If you're planning to ride a lot of attractions during your visit, don't wear a dress that may drag on the ground or get caught around your feet as you get in and out of ride vehicles. A maxi dress moment is great for a date night at Disney Springs or Carthay Circle, but not necessarily ideal for a full park day.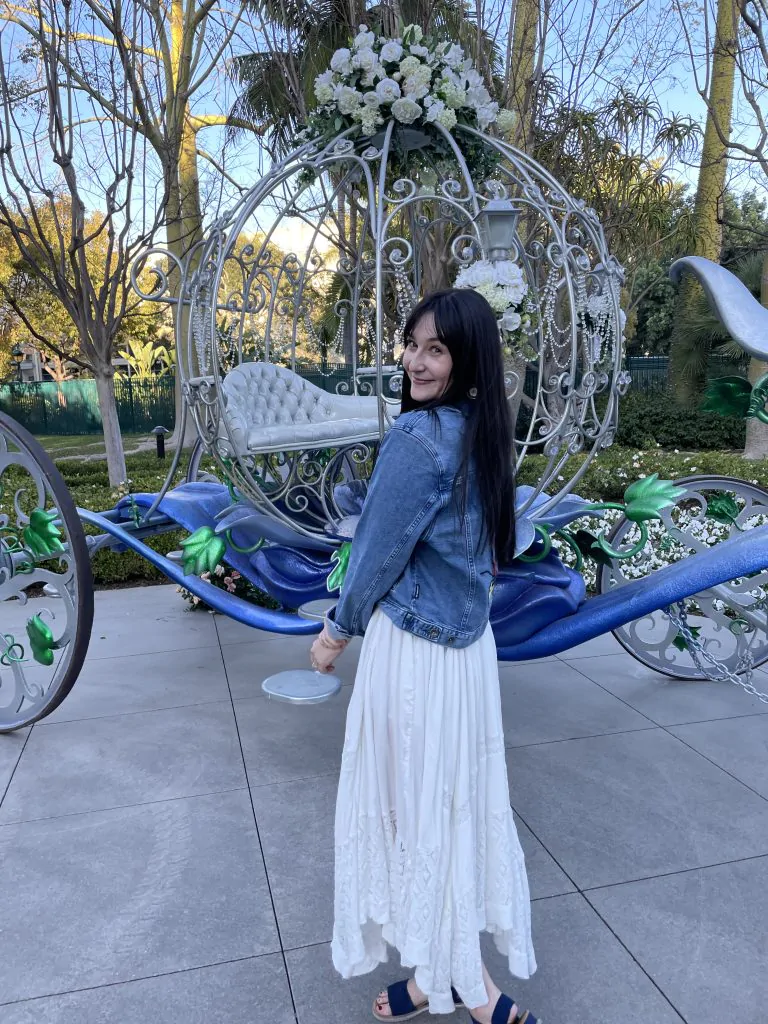 Tip #2: Fabric 
Fabric is always top of mind when we're planning any theme park outfit, whether we're wearing a dress or not. We want to make sure our outfits are breathable and airy, not too slippery (we don't want to be slipping and sliding in our Doom Buggy on Haunted Mansion), and as comfortable as possible. When choosing a dress (or skirt) to wear to the Disney parks, consider cotton or linen fabrics that are breezy and easy to wear on a hot and humid day.
You can also try wearing a workout dress. Workout dresses are super easy to throw on in the morning when you're rushing to head out your hotel room door so you can beat the crowds at rope drop, and they're comfortable for all-day wear. They also have built-in shorts. 
If you're in the market for a workout dress, we recommend shopping from Halara, a brand that offers dresses in a range of sizes from XS–4X, depending on the color. You can also check out Outdoor Voices, which offers dresses in XXS-3X. Amazon also sells a variety of workout dresses; just keep in mind that many brands on Amazon are only available in limited sizes. 
This one isn't a must, but keep your color palette in mind if you can. Of course, if you're going for a certain aesthetic, not even the seasons can stop you. But, if you're dressing for comfort first, we recommend going for lighter colors like whites and pastels rather than darker blue or black to help beat the heat. But, remember, Main Street is your runway, so do what feels right for you.
Tip #3: Shorts and Anti-Chafe Gel
No matter what, we prioritize wearing shorts under our skirts and dresses. Shorts provide us comfort for so many reasons. They give us peace of mind when getting on and off rides or on windier days at the theme parks. Shorts have also totally saved our thighs on so many occasions.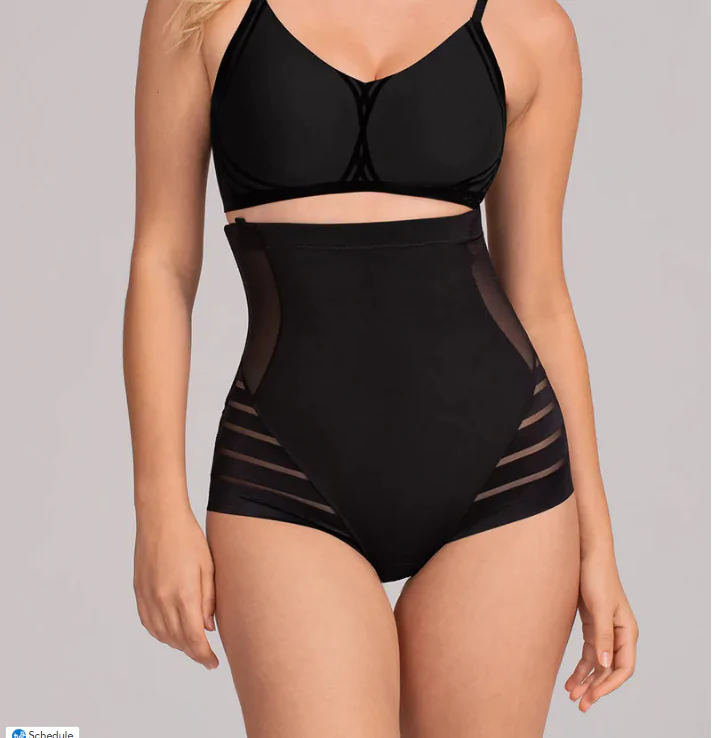 As far as what shorts to wear, that's totally up to you! Sometimes we go with fitted exercise shorts, while other times we choose shapewear or shorts that are intended to go under dresses. You can find some great options on Amazon or your favorite fitness or intimates retailer. You may also opt to wear a skort, which has shorts built into your skirt. Above all, do what feels right for you!
Speaking of comfort, we recommend bringing some anti-chafe gel in your park bag. You can apply it at the beginning of the day before you arrive and reapply in the bathroom, if you prefer. There are a few brands we recommend, like the Megababe Thigh Rescue and Body Glide, but just like with the shorts, go with what makes you feel most comfortable. 
Brands PTM Loves
Planning your next park outfit? Let's talk fashion. We already mentioned Outdoor Voices and Halara for solid exercise dress options, but if you're looking for more dresses to wear to the theme parks, here are some brands we love. 
Universal Standard is one of the most size-inclusive brands out there, and we love their clothes, especially for more casual park days. This online store offers a variety of adorable dresses. The tank dresses and wrap dresses are great because they're totally breathable and come in a variety of colors, sizes, and silhouettes.
Madewell sells several dresses we love, and you can often find some wonderful seasonal options for the fall and winter if you want to wear a dress or skirt during the Halloween or Christmas season at the parks. Madewell also has sales throughout the year, so keep checking online for the price to drop if you see something you like. 
If you're looking for something a bit more fairy tale-esque, the California-based boutique Breath of Youth is lovely. Some of these dress options are great for a long park day, while others are perfect for a date night at one of the Disney resorts. These dresses feel like spring, and if you're going for that Giselle from "Enchanted" vibe, you'll find it here. 
One of our favorite wrap dresses of all time is from Backyard Roses. Many of the pieces sold in this shop are created in a thicker fabric or are double-lined, so you won't have to worry about your shorts peeking through.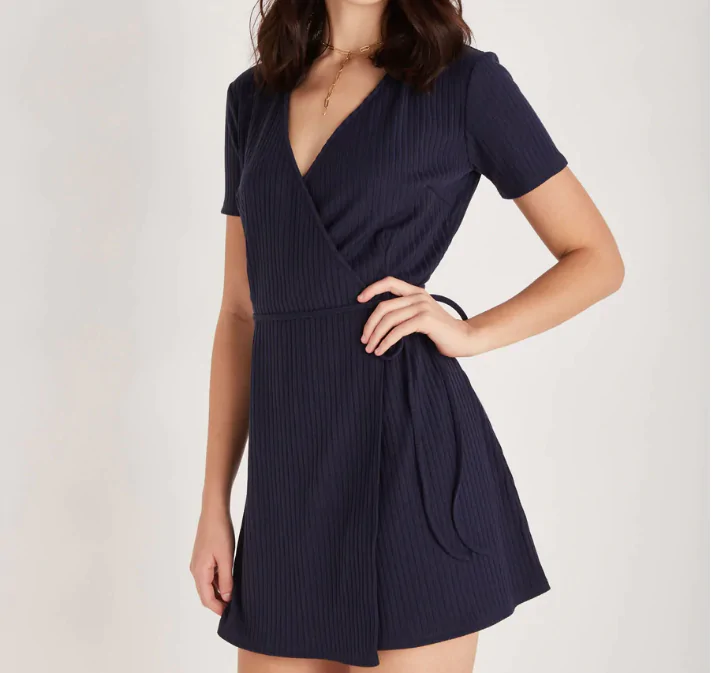 We also love Rent the Runway for pre-vacation fashion finds. We've shared some of our favorites on the blog in the past, but you may enjoy this lilac number here.
If you're looking for even more outfit inspiration for your next Disney trip, check out our Disney princess style guide!
Follow for Theme Park Fashion 
We've got a passion for fashion here at Perfecting the Magic. What can we say — a good dress and a day at Disney is a magical combination. Follow along on TikTok on Instagram for a live look at our theme park fits!